Usually, stores hire kids who can't add or subtract and put them on a cash register – probably just to annoy and aggrevate the customers who can add and subtract.
The Whiner likes to think of this as a step forward (of sorts); at least this store realizes that they hire incompetent help.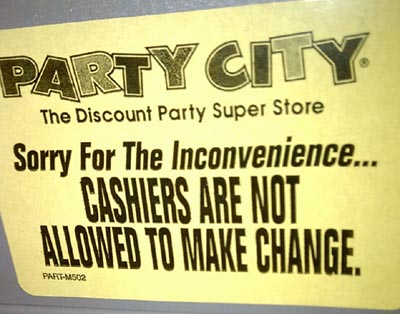 (Photo actually taken on a Whiner shopping trip.)
Leave a Reply
You must be logged in to post a comment.